ASWAD GROUP
Aswad Group of Companies started with the establishment of a commercial and contracting business in 1978 by its Founder and Chairman Engr. Hazem Fayez Aswad. It has grown into a group of companies, which serves multiple Industrial, commercial, manufacturing and construction business segments in Saudi Arabia.
It is a growth oriented organization, which continues to grow and meet the Kingdoms development goals supporting The Vision 2030.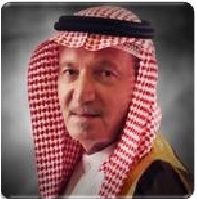 Engineer Hazem Fayez Aswad
Founder & Chairman
Aswad Group
Chairman's Message
As a Group, our driving goal is to grow, succeed and become a leader in every business that we engage in, whilst adhering to our values of integrity, respect and commitment to excellence. We bring our professional values of fairness, honesty and trust to bear on modern and innovative ways of working and developing our business and associated relationships. We have grown to become one of the largest groups in the country through sound financial management, a talented human resource pool, and the ability to create and avail business opportunities that fits our values. This has resulted in the Group assuming a leadership position in several of the businesses. We will continue to build partnerships with our customers, through knowledge, ingenuity and commitment of our people as well as through the products and services we offer.
We have always adopted the best management practices and acquired latest technologies to improve our business efficiencies and achieve economies of scale. Our goal is not just to build a great enterprise for our stakeholders but also to enrich and give back to the communities in which we operate. We ensure that as our businesses grow, the communities around us get the right opportunities to develop as well. As a successful entrepreneur and good corporate citizen, we continue to play our role in the economic development of Kingdom of Saudi Arabia. We care for the environment, communities and business associates.
We are committed to serve the communities we live in, and contribute to the sustainable prosperity of Saudi economy through development and employment of local workforce; increasing jobs and wealth for growth and stability.
Seeing
more than
just numbers
10
Group
Companies
1500+
Prestigious
Clients
250+
Global
Partners

Vision
Our vision is to be a leading provider of high-quality products & best-in-class services to the industrial & energy sectors.
Mission
Our mission is to establish new businesses by developing strategic alliances & transfer of technology while holding paramount our commitment to quality, safety, social responsibility & environmental preservation.